Stop the bleeding
The future management of Queensland's natural resources is under threat with the reduction of support from State and Federal governments for regional natural resource management groups and the ongoing centralisation of State Government agencies.
This reduction, some might say collapse, has forced job losses, a reduction in efficiencies of scale, a loss of expertise in the regions, and a reduced ability to complete essential natural resource management (NRM) work.
Natural resource management groups fulfill an important role supporting Queensland's primary producers, agribusinesses and communities.
NRM Groups work on the frontline in the defence against major threats to Queensland: holding back the tide of noxious weeds and their calamitous effect on production, and waging an ongoing war on feral animals and their impact on primary production with species such as feral pigs becoming a potentially uncontrollable vector in the spread of contagious disease.

Coastal NRM groups improve the health of the rivers and landscapes of coastal ecosystems, and work on projects to reduce the outflow of nutrients and sediment so damaging to the already threatened Barrier Reef, while inland groups rise to the production challenges of weeds, feral animals and grazing pressures.
NRM groups have professional and technical officers in the field collecting and collating data, assisting in the defence of immediate threats to the biosecurity of our broad and sparsely populated state but their effectiveness is draining away.
This bleeding of financial support is choking the bush and Queensland's coastal farming regions.
The 2017 Queensland election campaign offers politicians and candidates an opportunity to reaffirm their support for natural resource management in the State.
NRM Regions Queensland (NRMRQ) is asking all candidates to consider this parlous situation that potentially leaves Queensland open to threats on many fronts brought about by the reduction of Government and NGO services.
Through NRMRQ, the State's NRM groups are asking all candidates standing in the State election to undertake to support the ongoing work that these groups carry out, ensuring a viable future for all Queenslanders.
Twenty years ago, research and service provision to landholders by Government departments such as Natural Resources and Primary Industries, was being withdrawn in the name of rationalization and centralization.
These were traditional service providers to Queenslanders living in regional and remote areas, and their reductions were counterbalanced by the establishment of designated regional groups with adequate funding and headquarters and infrastructure in regional areas.
For the better part of the past decade, we've seen the ongoing reduction of funding going to these groups, and increased competition from non-specialist organisations, with local governments, Government agencies and others pitted against NRM groups for the ever-shrinking dollars.
This bleeding of funding for natural resource management and the specialist groups who deliver it is a concern for all Queenslanders, not just landholders in the bush, but urban people along the coastal strip, including residents in the south-east corner who wish to see Queensland and its future safe from current and future threats.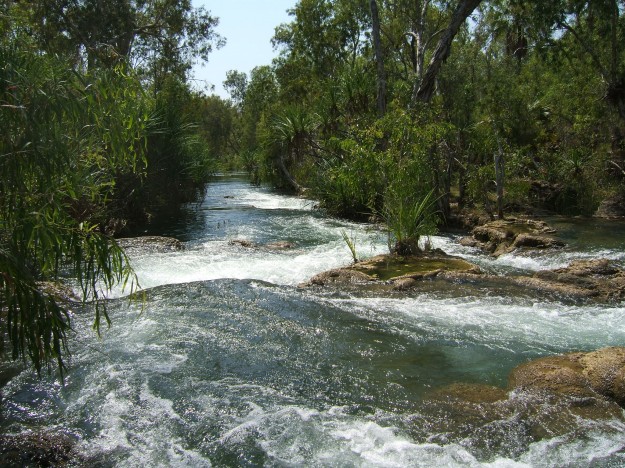 Queenslanders need a guarantee that our magnificent landscapes, rivers, ocean and reef systems that we have enjoyed for generations, remain for our grandchildren and beyond.
All Queensland election candidates are being challenged to stand up for Queensland and support policy that ensures the ongoing effectiveness of these important NRM groups.