Enhancing Living Landscapes, Delivering Local Livelihoods, a foundational document offering a viable plan to maintain, sustain and improve natural resource management in Queensland, has been launched by the State's NRM groups' peak body.
NRM Regions Queensland (NRMRQ) is asking all candidates in the imminent Queensland election to commit to this document and its underlying principles.
Enhancing Living Landscapes, Delivering Local Livelihoods has five key components:
A set of guiding principles for natural resource management across Queensland;
A five-year action plan targeting priority threats to viability and sustainability of natural resources;
A State-wide NRM Council to ensure efforts are coordinated, effective and focused;
Funding that appropriately targets capacity building and recognises those making a difference on the ground (landholders, communities, local NRM groups); and
Increasing the capacity of these key groups to deliver change.
Natural resource management groups across Queensland work on maintaining the health and productivity of our land and ocean ecosystems, the quality and supply of water resources, and support for resilient and engaged communities.
The Enhancing Living Landscapes, Delivering Local Livelihoods manifesto calls for a Queensland NRM Council which would drive government agencies and non-government organizations to better integrate their activities for the benefit of Queensland's environment and productivity.
Leadership provided by the 14 NRM groups and their peak body, NRMRQ, delivers at multiple levels, from a statewide approach offering direction to fulfil these aims, to the local approach through the regional bodies themselves, with workers on the ground, feet in the dirt.
Every day in Queensland, NRM groups disperse information to local land managers through extension services, communication officers, and community workshops and activities.
Over the past 20 years this has become one of the main avenues of spreading natural resource management to landholders, from threats of invasive weeds and feral animals through to ways to reduce erosion and nutrient runoff and improve productivity.
The manifesto supports global recognition of Queensland's acknowledged outstanding biodiversity, from the outback deserts, through the rangelands to the rainforests and reef, across more than 185 million hectares of land and 6,900 kilometres of mainland coastline.
In just the last three years, these NRM groups helped more than 850 farmers to improve land management practices across 3.3 million hectares of productive land.
More than 6,000 hectares of wetlands have been protected or restored and riparian vegetation has been protected along 900 kilometres of the state's priority waterways.
Successful pest and feral animal control has been carried out over 7.7 million hectares of the state, and 6,000 hectares has benefited from soil restoration and weed control projects.
This list of completed work by NRM groups goes on with more than 16,000 landholders being engaged in more than 800 NRM capacity building activities.
More than 600 partnerships have been established, improving production outcomes through resource management and productivity efficiency.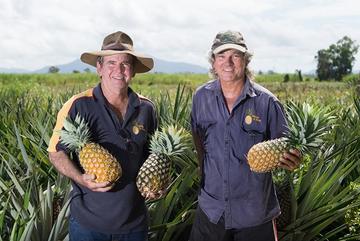 These figures demonstrate the effectiveness of NRM groups in Queensland, and underline the importance of Enhancing Living Landscapes, Delivering Local Livelihoods and its endorsement by candidates in this Queensland election.
Queensland's NRM groups are calling on the State's elected representatives as they shoulder new responsibilities over coming weeks to find the political will to stand up and deliver for regional Queensland a healthy and sustainable future.